Introducing of Giosi Beretta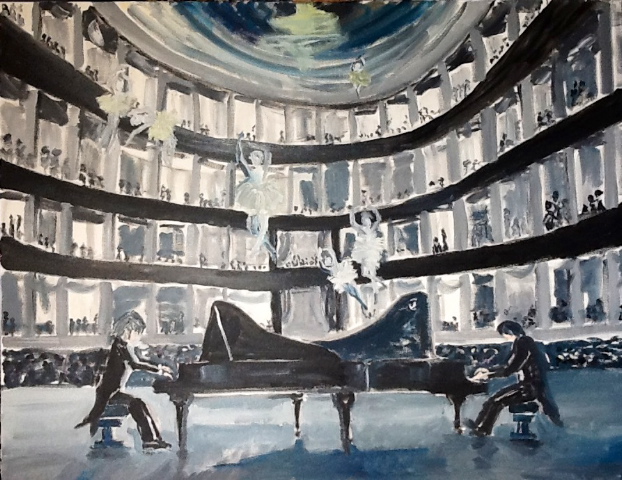 Giosi Beretta was born in Sirone (Lecco - Italy). He lives and paints in Bordeaux.
Giosi's curriculum Art Director, in graphic and advertising, worked for many years in Milan.
He directed several communications agency and over the years developed a personal style, inspired to surrealist art and cubism. His starting point in art was just graphic and advertising.
As a matter of fact, He learnt to turn images and colors into paintings and canvas.
It's a deep relationship between art and graphic, a voyage into time and space.
Giosi's paintings deal with and take inspiration from classical music, opera, with a synthesis between notes and brushes.
His goal is to give life to white canvas turning it into a colorful work, getting a bilance right between white and colors, in a perfect armony.
From white to… eternity… to contamination 2.0.
Giosi Beretta developed a new artistic approach to link tradition with modern devices such as iPhone but above all iPad. From ancient times to modern ones and back. It'a limitless world with fascinatine possibilities.
David Hokney, considered the most present day important painter, was the first to develop this kind of artistic approach.